Outdoor Kitchen Cabinets & More
Don't Take Our Word For It…
See what people are saying about Outdoor Kitchen Cabinets and More!

Matt Duvall
23:19 09 Jan 21
We highly recommend the Outdoor Kitchen and More team, we have a whole new 'room' to our home. They did an amazing job, the appliances are high quality, the cabinets and drawers are very sturdy. Unfortunately our veneer selction was delayed which explains the 'red brick wrapping paper', but the countertops are level and hold beverages just fine 🙂

Ricardo Scharon
18:33 08 Jan 21

Shari Norwick
12:18 19 Dec 20
We are extremely happy with our new outdoor kitchen. The company is very professional, the products are excellent quality, and they take the time to help you design the kitchen that fits your home. All the trades that came to work on our kitchen were skilled, polite, and took pride in their work. I would highly recommend Outdoor Kitchen Cabinets & More.

Michael Torres
03:19 30 Nov 20
Quality product is a result of having quality people... these people are quality.

Isabel Taylor
13:59 29 Nov 20

Emily Elyse
13:59 29 Nov 20

Jacob Kontio
13:57 29 Nov 20

Shaina Cantrell
23:18 28 Nov 20
I know the owners of this company personally and although I don't have an outdoor kitchen yet, they would be my top choice! Talk about going 100%! The skill here is unreal! It's definitely Pinterest worthy work! Dream outdoor kitchen for sure especially if you love to entertain! Also The customer service is outstanding! You will love working with this business!


Tyler Teaford
20:58 28 Nov 20

Grace Bernth
20:42 28 Nov 20

Christine M.
08:32 24 Nov 20
An outstanding job was completed by Clark and his team at Outdoor Kitchen Cabinets and More! From start to finish, from design plans to the final construction, we have nothing but praise for our entire experience. Communication was excellent and the cabinets and kitchen components are top quality. You will be happy with their workmanship and timelines, and they will not leave the job until everything is cleaned spotlessly. We highly recommend contacting Outdoor Kitchen Cabinets and More. Clark & crew are extremely knowledgable, professional and met all expectations. Thank you! Too many positives to list on our build out. Quality of material and people over exceeded our expectations. Top to bottom will recommend this company over and over!! Clark and his crew are the absolute best. Their expertise, artistry, design and attentiveness are top notch. If you want perfection, this is the company you want to go with. Thank you Outdoor Kitchen Cabinets and more for all you have done for us. We are customers for life!

Maria Ardattan
16:57 25 Aug 20
Exceeds exceptions. Was given a few options and very happy with the results.

Griffin Trautweiler
00:08 13 Jul 20


We recently had our outdoor kitchen installed by this company. Clark, the owner was great to work with and gave us great ideas. The quality of the materials...

Elenor Fremont
14:53 30 May 19
Really happy with the quality of Polymer Cabinetry. Great people! Give them a call!

Robert Terry
23:12 13 Dec 18
Clark and his crew at Outdoor Kitchen Cabinets & More are amazing! Family run business, very competitive prices. Extremely high quality materials expertly installed. My wife and I chose less expensive/ more budget friendly materials but were blown away with the finished product. Cabinet will last a lifetime, and is guaranteed to. Grill is made in USA (Delta Heat) and is twice the quality of the chinese imports we were considering (Lion, Bull, Blaze). Fit and finish are outstanding.Quartzite countertop is gorgeous. We were able to visit the supplier and pick out our slab in person. We then were able to go to the cutter to personally arrange the pre-measured template on the slab for best effect.The showroom is well located and we were able to see/touch/feel the cabinets, sinks, plumbing, countertop samples etc. Do yourself a favor and at least give Clark teh opportunity to show you what he's got. You'd be crazy not to!! Clark and his crew at Outdoor Kitchen Cabinets & more are amazing! Family run, very competitive pricing, on time and on point! High quality materials professionally installed with pride. A satisfied customer sent me to them, and I'll keep pointing people in their direction. 5 star rating !!

Nancy Burch Moody
21:43 18 Sep 18
Great visit. Clark provided us with options, suggestions. He was well informed about products and helped us make selections. He told us what to expect from now to installation.

Christine McKelvey
18:24 14 Jul 18
We love our outdoor kitchen! The entire process from concept to finish was professional and thorough. They provide guidance and insight into how the space will be used, which we found invaluable. Communication was excellent and the outcome exceeded our expectations. Highly recommend. Clark and Linda carry only top quality cabinets that last and really go out of their way to provide wonderful customer service. I would highly recommend them! Love my outdoor Kitchen. They designed exactly what I wanted. Great people to work with. Efficient, friendly. Highly recommended!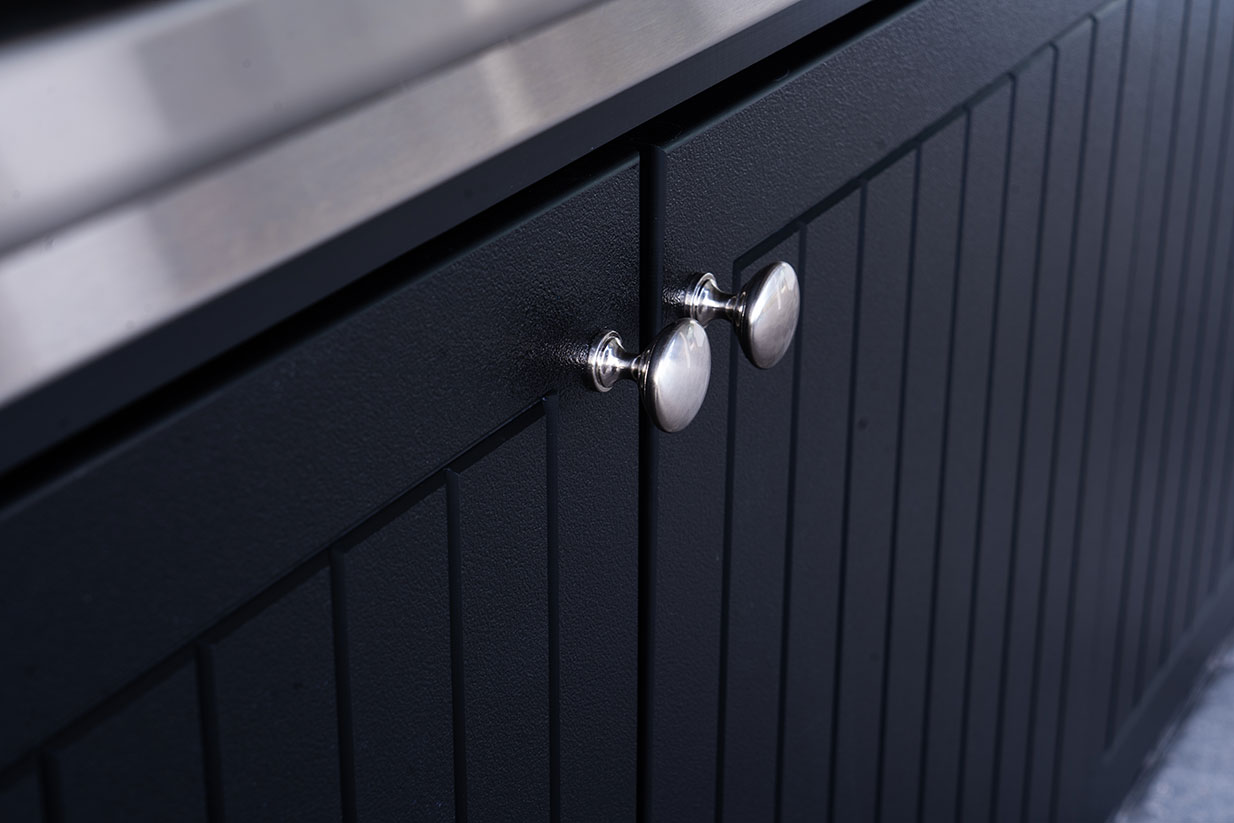 Our polymer cabinet construction is far superior to any other cabinet on the market today! Our outdoor cabinets are held together with hardware-free interlocking joints! No hardware on our cabinet boxes!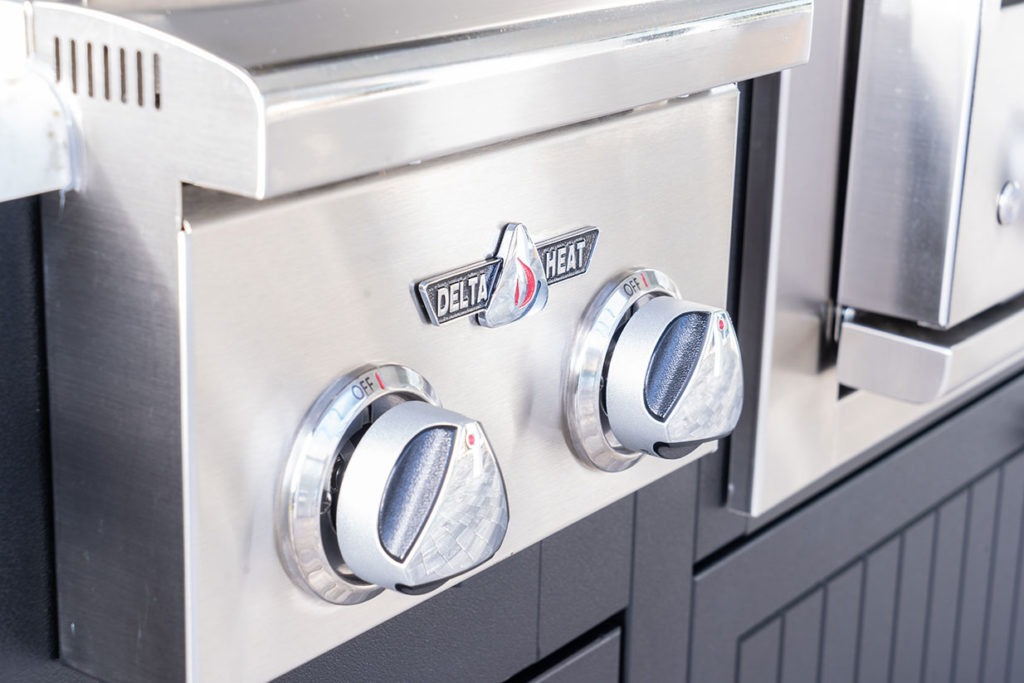 We carry a growing selection of high quality Outdoor Kitchen appliances, ranging from grills, kitchen refrigerators, cocktail pros, kitchen beverage coolers, ice makers to beer dispensers.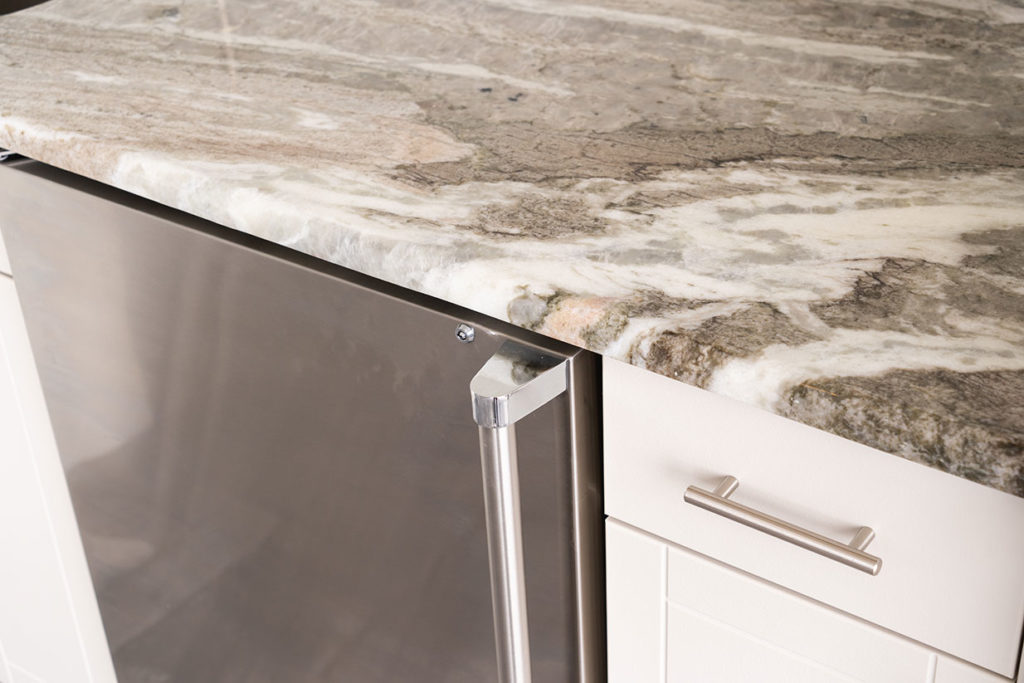 Granite, soapstone, concrete, and tile are typically the most popular materials for outdoor countertops. Here are our top countertop ideas to give you inspiration for your new outdoor kitchen design.